SoYoung Wee Gallery Alligator Lunch Box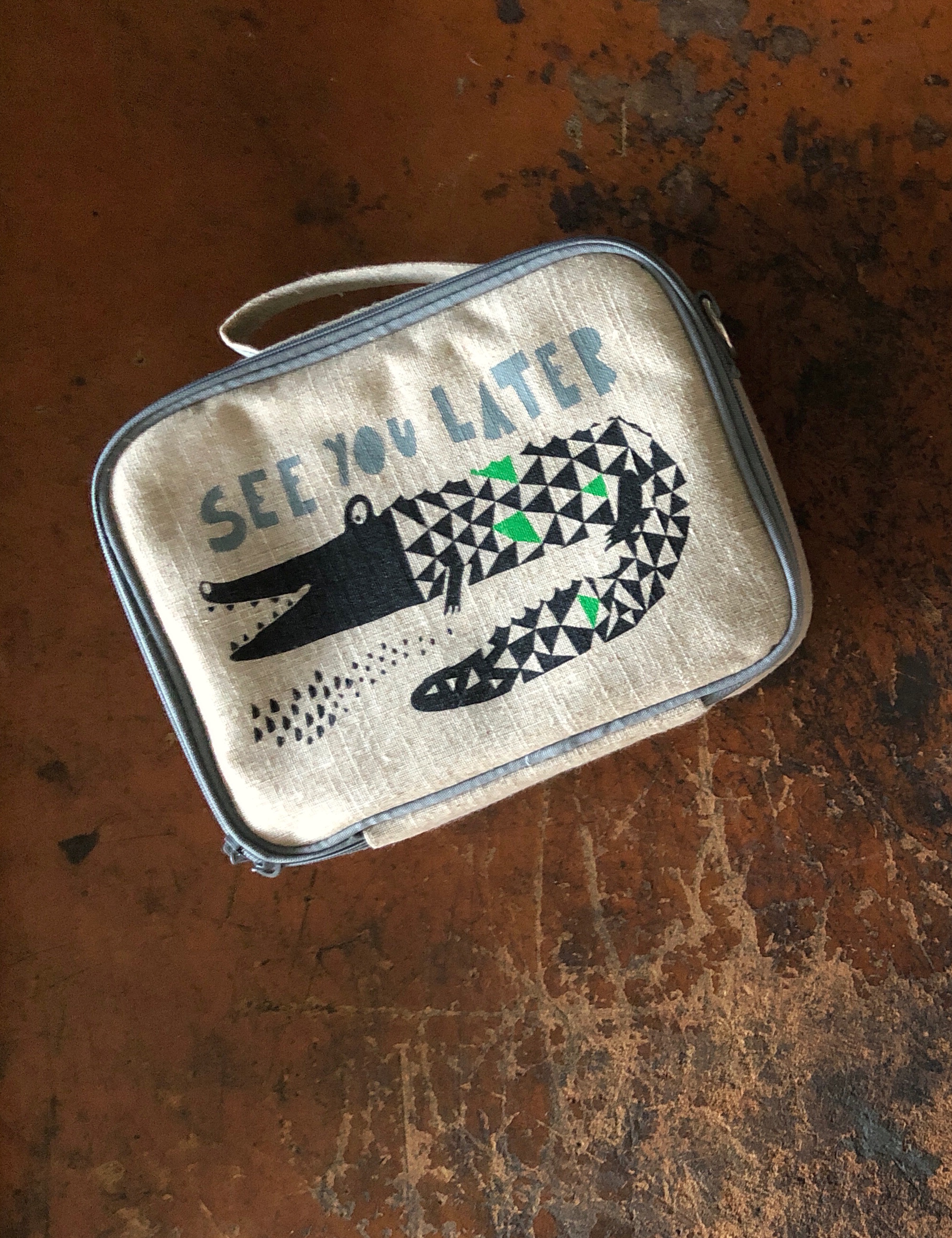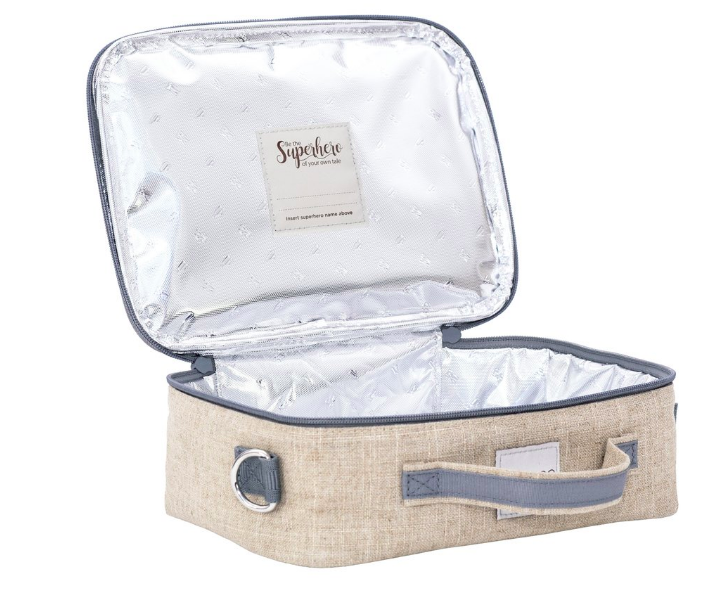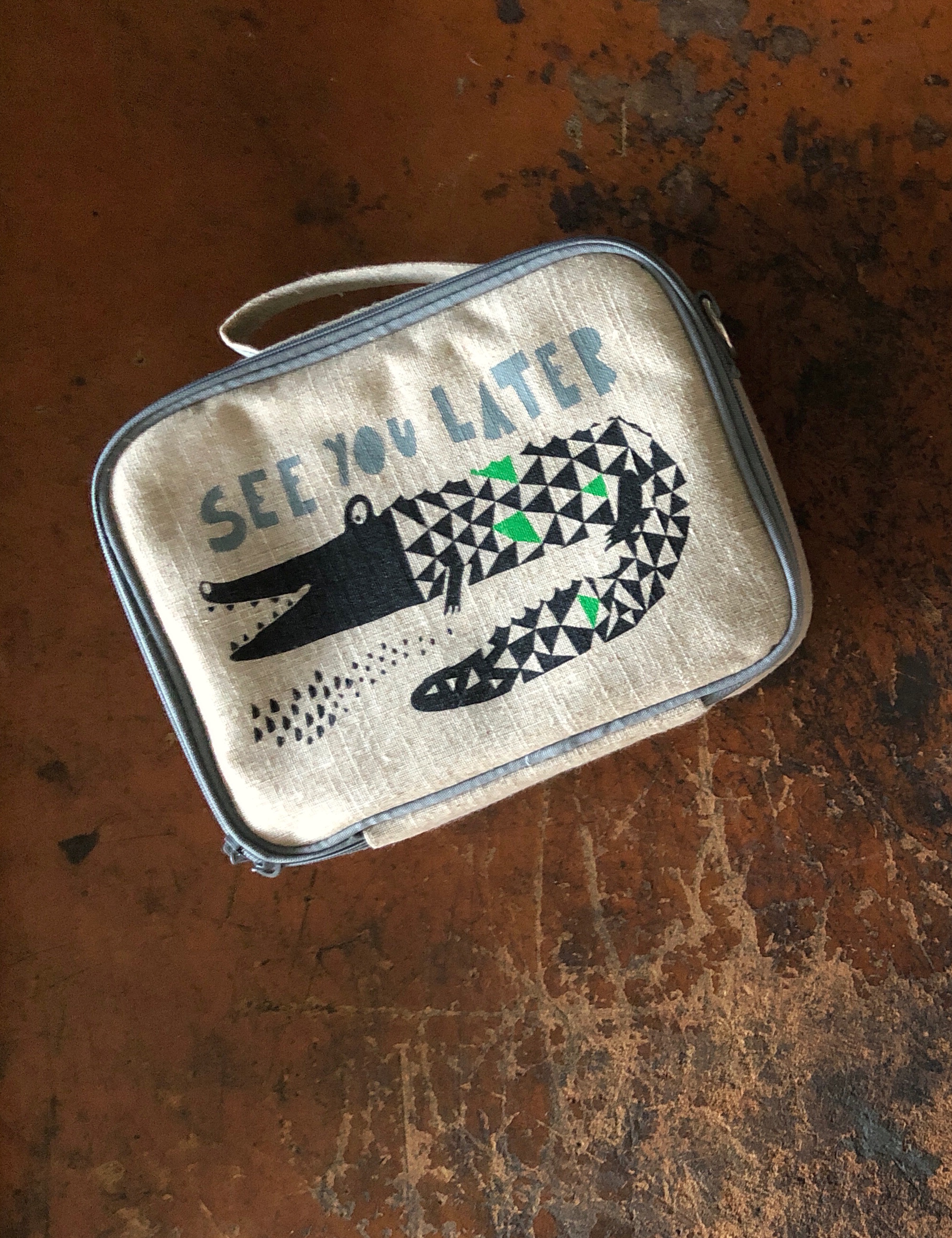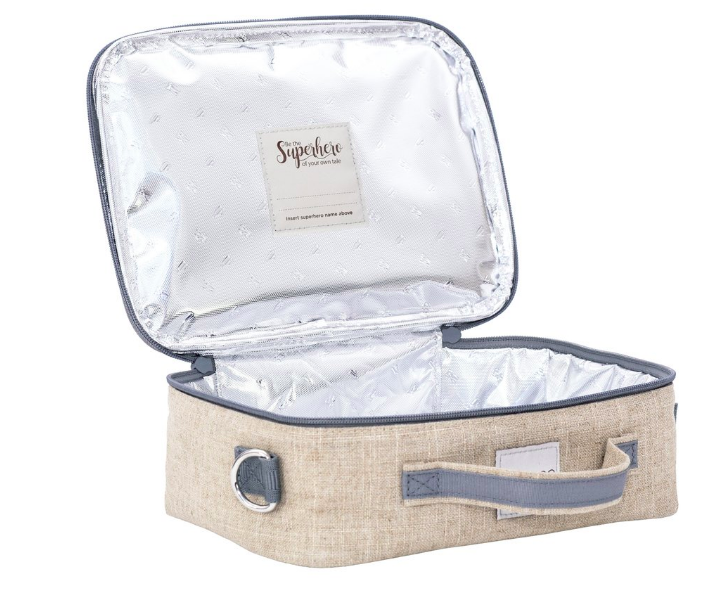 SoYoung Wee Gallery Alligator Lunch Box
Inspiring artwork and eco-friendly linen make SoYoung's best selling lunchboxes our pick for health-conscious parents. The handy removable insert makes wiping up messes a snap. This versatile lunch box can be worn either messenger or backpack style - just loop the extendable strap through the carrying handle. These are so crazy adorable we can hardly stand it!
Linen/Cotton exterior fabric
Insulated Interior
Machine washable (gentle cycle, cold) - No dryers please
Removable insulated insert for easy daily cleaning
Detachable long strap for wearing as messenger bag or backpack (47")
PVC, Phthalate, Lead and BPA Free
Extra back pocket for cutlery and love notes
Dimensions: 7"W X 7.5"H X 4.5"D
Product Care:
While linen has a porous nature, tough stains such as ketchup just require a little bit of scrubbing to remove. SoYoung's linen lunch boxes and backpacks can be completely immersed in water, making them machine washable and dishwasher safe. You can then simply lay them out to dry overnight. Putting them in a hot dryer is NOT recommended as it may shrink or melt certain materials in the bag.